A true go-to cranberry sauce for all occasions; it's not just for Thanksgiving anymore!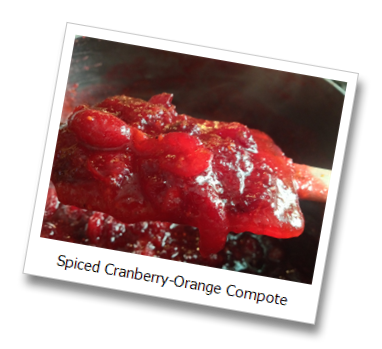 1 cup port wine
1/2 cup honey
2 12 oz bags fresh cranberries (approximately 6 cups)
1 cup sugar
1 tbsp orange zest
1/4 tsp ground cinnamon
1/8 tsp ground cloves
1/8 tsp black pepper (freshly ground)
Bring the wine and honey to a boil in a large saucepan. Add cranberries and cook for six full minutes, stirring occasionally.
Stir in sugar and the remaining ingredients; cook until sugar is dissolved.
Cover and chill.
Notes:
You can substitute orange juice for some or all of the wine, should you desire.
The compote should be made at least a day in advance if possible. You will find the flavors meld and mellow nicely upon sitting.